We take a collection at our service every Sunday. Envelopes are available to make your donation private if you prefer. Also becoming a volunteer is also a great way to donate only costing you your time - get in touch!
You can donate by scanning our QR code also
Please give whatever you can to enable this amazing Boston Church to keep loving and serving now and in the future. Thank you so much. - community meals & café - concerts & musicmaking - homeless housing project - greenspace & eco-development - books and Fairtrade shopping - conservation & heritage renewal - neighbourhood volunteering - essential needs & maintenance.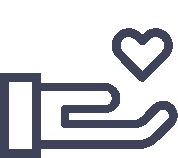 Centenary Methodist
Church Boston